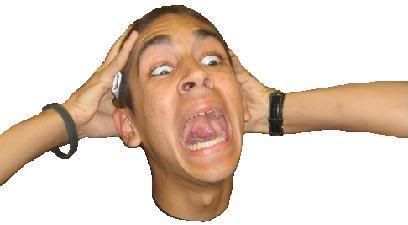 I have no home phone. That's right. And my phone company is scared to death that more and more people are going to pull the plug and cancel their land line.
They should be.
After decades of terrible service and high rates, my wife and I did exactly that. Now, we're going to save at least $1,000 a year. Fantastico! It's not a fortune, but it will certainly help us start saving money for retirement.
I know that many of you canceled your land line years ago. Why did I wait so long? I'll admit it…I was scared.
I can't really explain why, but I was actually terrified. When I called the company to do the deed, I felt like a 7-year-old kid waiting on line to get on a big scary roller coaster. Excited…but frightened at the same time.
So…I'm not especially proud that it took me this long to do it, but I'm happy I finally did the right thing. I'm going to explain the process we went through in the hopes it may help you make a decision and take action.
1. Our telephonic needs:
We have family overseas and call them all the time. The two main people we call are our daughter and my wife's mom. We need to make international calls from our cell phones without breaking the bank.
Our daughter only has a cell phone (since she's way smarter than I am, I should have taken that to mean something), and while my mother-in-law has a land line, she doesn't have a computer – and has no interest in getting or using one.
We needed a way to make and receive calls inexpensively inside the United States.
We also needed a way to call and receive calls from our daughter and family overseas. (We were paying for an additional service that allowed us to call them inexpensively, but the service itself cost $50/month!)
2. Our telephonic resources:
For our domestic calls the answer was simple. We had our cell phones. We also had a Skype account. This allowed us to make cheap international calls. If you aren't familiar with Skype, it's a company that allows you to make calls from your computer using the internet. It's much cheaper than the phone company.
3. The problem we had to solve in order to fire AT&T:
We didn't want to be forced to sit in front of the computer in order to call overseas. And while Skype was cheaper than AT&T, we also wanted to avoid paying per-minute charges overseas – we like to talk…a lot.
4. The simple solution:
I went to the Skype page and found that we could spend $12.95/month and have unlimited calls to any land line in the world. This was pretty exciting since we were paying $40/month to AT&T and another $50 to a company that provided "cheap" international calls as I said before. So far, our savings tallied up to $78/month.
For a few dollars more, we bought a service through Skype that allows us to use our cell phones to connect with Skype – and then call overseas cheaply. So we can call anywhere in the world from our cell phones for a low price. Yowza!
We also tried a home phone that works with Skype but doesn't force you to have the computer on in order to use it. The quality was terrible, so we sent it back. We're sticking with our cell phones for now.
5. Roundup:
Using our cell phones, we can call anywhere at prices far below what we were paying. Skype does charge us per minute if we call an overseas cell phone, so we might have to get a special calling card that slashes those costs. No big deal. I'm not afraid of the roller coaster any more.
The first thing you can do is check out Skype if you haven't already done so. But more important, you can use this approach to solve most challenges. Write down the following:
1. What are your needs?
2. What resources are available?
3. What is the best solution?
I've found that the telephone companies love to make their bills and services very complicated, so I had to go through this process of writing everything down. Once I did, I could see how their "bundled" product was a huge money waster for us.
My next project is how to have a lower cell phone bill, and then it will be on to internet and cable TV. Do you have any pointers for me? Have you fired your phone company already?