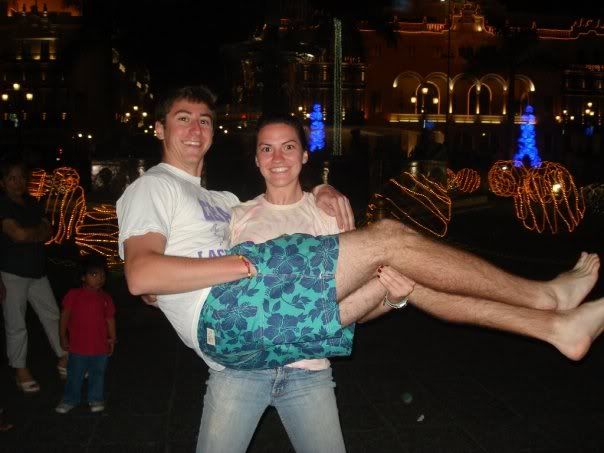 Who wears the financial pants in your family, and is that the best person to be the financial decision maker?
Does the person who earns the most decide? This question came to mind after I read your comments on Monday's post.
In case you forgot, the post shared the story of a couple who is clawing its way out of high credit card debt. They have successfully vaporized a lot of credit card debt (they've brought it down from over $75,000 to less than $8,000 in three years) which is great. But they way the dealt with their spending and debt left a lot to be desired.
At first, Vic made the financial decisions because he had more time than his wife Jessica (who was busy working her tail off and bringing home most of the money). But Vic ran their financial ship into the ground because he didn't know how to stop spending money. When Jessica discovered this she took over, and that's the reason the couple is doing so much better now. She was able to save the marriage.
My question is, does the person who earns the most usually sit in the financial captain's chair in your house? In our home, the answer would have to be yes and no.
My wife and I are very clear on our ultimate goals and values, and as a result investing and spending decisions aren't all that tough to make. We also think that "things" don't have much value. We're not huge spenders. But once in a while, we disagree.
My training and experience are in the realm of money, so my wife tends to go along with me if I am particularly convinced and convincing. I don't think it has anything to do with the fact that I earn more money than she does.
This is a system that has worked for us – but not flawlessly. I know how to make a small business successful, but that doesn't mean I know how to run our family alone. I've made a few terrible decisions in the past. Also, I tend to be the bad guy – the one who says,"No…I really don't think we should do that." I don't like being the bad guy. Fortunately for us, it doesn't happen all that often.
I think it's dangerous to have one person making all the financial decisions. First, we're all human and we make mistakes. Second, as many of you pointed out, both parties have to be able to take over in case something happens.
Third, it's not great for the relationship. At least as far as I'm concerned.
I am fully convinced that just because I make more money than my wife does doesn't mean every idea that comes out of my brain is going to be sheer genius. I'm glad we check each other.
I can think of countless examples where one person makes the money and also makes all the financial decisions – but clearly shouldn't be doing so.
Intellectually, most people would probably agree that the ability to create income doesn't automatically guarantee the ability to make sound financial decisions. But in reality (or at least in the most cases I've witnessed), the person who makes the financial decisions is also the person who makes the most money.
How do you handle this? Does the one who earns the most also have more financial clout at home? Are you really able to split all the decisions down the middle where everyone has a truly equal voice? What's your approach?