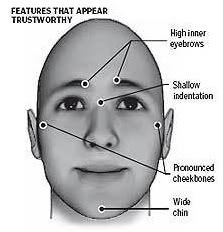 It's all about trust when you are looking for an advisor. Right? Let's see if we can learn more about how advisors are licensed, trained and compensated.  That's the key that will help find you someone you can trust.
We spoke about CERTIFIED FINANCIAL PLANNER™ Professionals and insurance agents and stockbrokers. Now let's look at fee-based planners.
Registered Investment Advisors and Fee Based Planners
Enter, if you will, the world of the Registered Investment Advisor. If someone charges a fee to provide financial advice, they must become an Registered Investment Advisor. When someone puts on their Registered Investment Advisor hat, they don't work on commissions. They work for fees. Either they charge you an hourly fee, a fee for a project (like creating your financial plan) or a fee for assets they manage for you.  (But as you'll see, RIA's sometimes have other hats in their closet. That means they can slip off their RIA garb and morph into a commissioned sales person. Beware. More on that shortly.)
Registered Investment Advisors are either registered with the SEC (if they manage over $100 million) or with the state they operate in (if they manage under $100 million).
The difference between RIAs and insurance agents and stockbrokers is that RIAs don't charge commissions for their work. Some sneaky folks get around this, as I hinted at above. We'll get to that. But for now let's move on.
What's the difference between a fee and a commission? It still costs money, right? True. But when I pay someone a commission to sell me a widget, I don't know if he sold me that widget because he makes the most commission on it or because he really, really cares about me like he seems to.
If I pay someone a fee, he theoretically has no interest other than making sure I get the best widget there is. Of course it doesn't always work out this way, but you have better odds of finding an advocate for your needs if you hire a fee-based planner.
How does one become a Registered Investment Advisor?
You take a few tests and fill out some paperwork. In other words it's very possible to get this job without even going to college. This process does nothing to guarantee qualifications. It doesn't speak to expertise or trustworthiness.
Often, a Registered Investment Advisor works in a small office with maybe two or three associates. However, large firms exist too.  Larger firms sometimes control the advisor and smaller firms usually provide more independence to the professional. This of course can work for or against you…but it's just nice to know who is really calling the shots.
(Disclaimer: I am a Registered Investment Advisor and I work in a small office. I work this way because it suits me and my clients, but I clearly have a bias. I have tried to take my bias out of this while being honest about my experience at the same time, but take it with a grain of salt.)
So the benefit of using a Registered Investment Advisor is that she is not beholden to a large management infrastructure (if she works for a small firm). But while this can be a benefit, it also reduces the scrutiny the advisor is subject to.
Who oversees RIAs?
Once in a while, the SEC or Department of Corporations will come in and audit the firm, but this is by no means any guarantee that the firm you are working with is above board. Let me give you an example of how the SEC misses a small problem every once in a while.
Bernie Madoff. Bernie was a Registered Investment Advisor and the SEC was supposed to be auditing him. Oops. Bernie got away with being the biggest shiester of all time – at least so far. To be fair, being a Registered Investment Advisor helped him get away with it for a long time, but it really wasn't the main reason he was able to perpetrate his evil fraud.
How did Bernie do it?
RIAs usually manage money for people at a large custodian like TD Ameritrade, Fidelity or Schwab. This is important because it creates a "firewall" between the advisor and your money. If an advisor tries to steal money from an account at Fidelity for example, you'll see it because Fidelity sends you statements. The use of repudable custodians is an important safeguard for you.
But Bernie didn't do that. He formed limited partnerships and hedge funds. These entities have almost no scrutiny by outside authorities. It's a black box – and it can be sort of like that old roach killer commercial. Your money checks in…but never checks out. Yikers!
The reason I point this out is to help you protect yourself. If you work with anyone and they try to get you to put money into a limited partnership or hedge fund, be very careful. Be sure you understand how secure (or insecure) your money really is.
This does not mean that all partnerships and hedge funds are terrible and dangerous. Most of the people who run them are honest. It's just that it's easy to use these formations to steal money from clients.
Sometimes other professionals use these same setups to rip off their clients. CPAs, business managers and lawyers get caught with their hands in the cookie jar too. So it's not so much that RIAs are the risk…it's these types of investments (hedge funds and limited partnerships) that expose clients to greater risk.
Now that you have the basics, we're going to the advanced class. Next, I will give you some inside information on how to avoid the biggest traps some of these advisors set.