When you have to deal with IRS error, frustration goes to a new level. Have you ever been so angry and frustrated that you thought you'd end up in the loony bin? Here's what happened to me and how I eventually learned to thrive as a result of it.
Here's the background:
It was April 1983 and time to send in my tax return for 1982. I sent it in along with the money I owed to the good folks at the Treasury. It was simple. I wasn't going to declare bankruptcy…what could go wrong?
The only complication was that I didn't have enough money in one bank account to pay all the tax I owed. As a result, I sent two checks from two different accounts. The total of these two payments added up to the exact amount I owed, so I figured the IRS wouldn't have a problem with this (mistake number 1). To make it easy for them, I wrote "1982 payment" on each of the two checks. It didn't help, as you'll see.
At the same time, my plans were to travel in 1983 (I was young and carefree…Shangri-la!). I knew my income would be zero that year, so I didn't send in any quarterly payment for 1983 with the return. The return was so simple that I prepared it myself – mistake number 2.
To complete the perfect storm, I used an overseas address as my address of record rather than ask a friend to collect my mail while I was globetrotting. Mistake number 3.
Here's what happened:
The IRS professionals applied one of the checks I sent in towards 1982 and they treated the other check as a quarterly payment towards 1983. They didn't bother to read my memo in each check that clearly stated that both checks were to be applied towards my 1982 tax liability. As a result, they marked me down as being underpaid in 1982 and overpaid in 1983.
The IRS wanted the money they thought I owed them. Now, the IRS is no personal debt collection agency. These guys mean business…even when they are wrong.
So they wrote me letters – to an address that didn't exist in this world. When I got back to the States and eventually found out about the problem, the IRS sent me copies of the letters. They were addressed to me in "Israel, California." Have I proven my point about these brainiacs yet?
I was gone for all of 1983. When I returned in 1984 I found an angry IRS demanding that I make up for my bad deeds and poor citizenship. (I could just imagine what this mistake had done to my credit score.)
They wanted interest and penalties on the money they thought I failed to pay. I still remember those letters to this day. The clerk who wrote them was named Mr. Jolly – I kid you not. I can't tell for certain if this was a clever and intentional ploy to make me go bonkers, but I can tell you that it worked.
I wrote back to Mr. Jolly. I explained the situation. I was sure he would understand the nature of his mistake and correct the problem. I was starting to get agitated, but I figured everything would work out. (What a naive, poor little soul I was.)
In response to each letter I sent Mr. J, I got a computer generated form letter that made me think Mr. Jolly hadn't even read my letters. How disturbing.
I started getting angry. I was clearly right and Jolly was obviously wrong. I started losing sleep at night. I started having evil dreams of retribution, which I will not share at this time. I decided to take action.
I called the local IRS office and made an appointment to clear up this unfortunate mess once and for all.
I was prepared with letters and copies of checks. I knew that if I could just sit down with a reasonable person, the entire problem would disappear. Jolly was conveniently in some other state, but I was determined. I went down for my appointment. Of course, I was hoping for a full apology for the pain and suffering the IRS had caused me. You see? Still a naive, poor little soul.
I did meet with a nice and reasonable person. She understood what happened and was somewhat apologetic. She agreed to erase the penalties. She also agreed to apply the "overpayment" for 1983 towards the "underpayment" of 1982. But she insisted I pay interest on the underpayment for 1982.
"But if you see that I really wasn't underpaid in1982, why are you demanding that I pay interest"? I asked.
Her answer was incredible and as you can see, I still remember it, 26 years later.
"Because our computer systems are so terrible that it's impossible for me to go back and correct our mistake."
My response? "Tell me…if you were in business for yourself, would you resolve the problem this way?" She just looked away.
So, the IRS admitted they were wrong but still insisted that I pay for their mistake. The incredible thing was, once this woman admitted that they had made the mistake, I started to relax and I accepted the situation. Maybe I just cracked. I realized that I had won the battle but lost the war. It was over and not worth fighting any longer.
Here's what I learned from my IRS fiasco:
1. Keep it simple.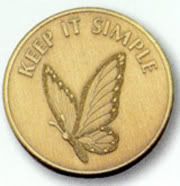 If someone can misunderstand you, they will misunderstand you. I should have gone to the bank, transferred the money to one account and written one check. Had I taken responsibility for the communication, the entire fiasco would never have taken place.
2. Use professionals when dealing with an organization like the U.S. Government.
Even though I got a degree in accounting and have a  fulfilling career in financial services, I never do my own taxes. Maybe I'm gun-shy as a result of this experience, but since that day, I've always had my tax return done by the pros. If I have to deal with an organization that has greater leverage than I have, I will go out and build the best team I can build to compete. I always want to play on the most level playing field possible. I don't try to take on the world by myself anymore. It's not as easy as knowing your federal tax brackets. You need more firepower.
3. Know when to call it a day.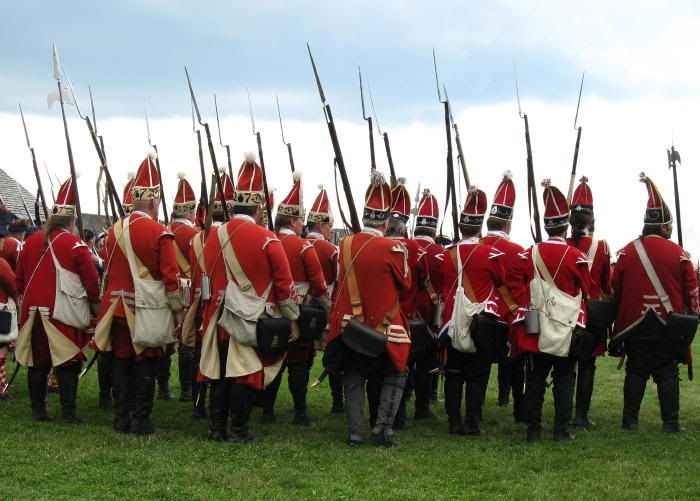 I foolishly let my sense of justice overtake my ability to reason. Some battles are worth fighting and others aren't. The IRS was asking for a total of $1,500 in interest and penalties. It's not chicken feed, but it's not a king's ransom either. And that is the issue standing between me and creating wealth. I spent hours, days and weeks fighting the IRS for that money. I surrendered all my peace of mind for it. My dreams were invaded by the IRS as a result. It just wasn't worth it.
Over the years, I've tried to apply these same lessons in dealing with other challenges. Have you ever had an encounter with the IRS or similar intractable organization? How did you deal with it? What was the result? Have you ever found yourself in a protracted argument that just wasn't worth it?